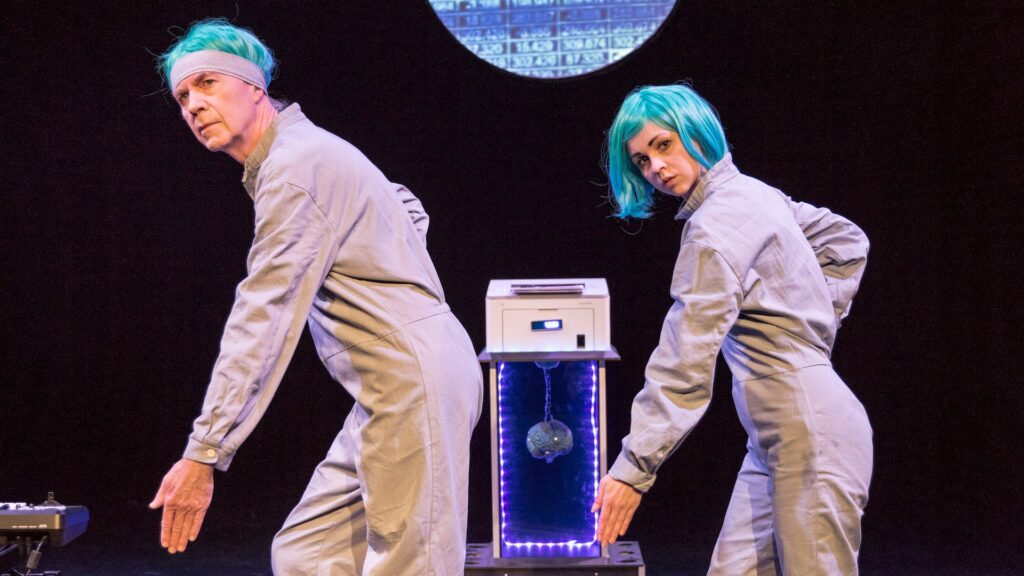 It wasn't me är en science fiction-musikal som lyfter frågor om artificiell intelligens, alternativa världar, religion, jordens framtid och vad som egentligen är verkligt.
Arrangemanget är en del av Vetenskapsfestivalen, och föreställningen spelas fredag 6 maj på Atalante och lördag 7 maj på Humanistiska Fakulteten.
Efter föreställningen lördag den 7/5 följer ett samtal med Thomas Lundberg från Chalmers och scenkonstnärerna Niklas Rydén och Saga Björklund Jönsson.
För mer information se programmet för Vetenskapsfestivalen.
Om föreställningen:
Saga Björklund Jönsson och Niklas Rydén spelar två vetenskapsmän som med hjälp av artificiell intelligens ska skapa en ny, bättre värld. Dramatikern och regissören Nicola Bremer har samlat citat från artiklar, böcker och filmer tillsammans med texter som skapats av AI-mjukvara och dialoger genererade av chat-botar.

"I'd like to imagine God as some sort of mad scientist that programmed this dream-world that we live in. Because you know what? What we perceive as physical reality is actually a computer-generated simulation, like a super sophisticated video game, created by someone very powerful, that some of us call God. Or as I always say: holy shit."
Mer info på Atalantes hemsida.